The Hope Pantry is a food pantry run by New Hope Church of God. The food is given away to people in need on the fourth Sunday of every month at 6:30pm-8pm. Exceptions are when the fourth Sunday falls on a holiday weekend, then the food giveaway is on the third Sunday of the month. If you have any questions, please call the church (330) 680-4590.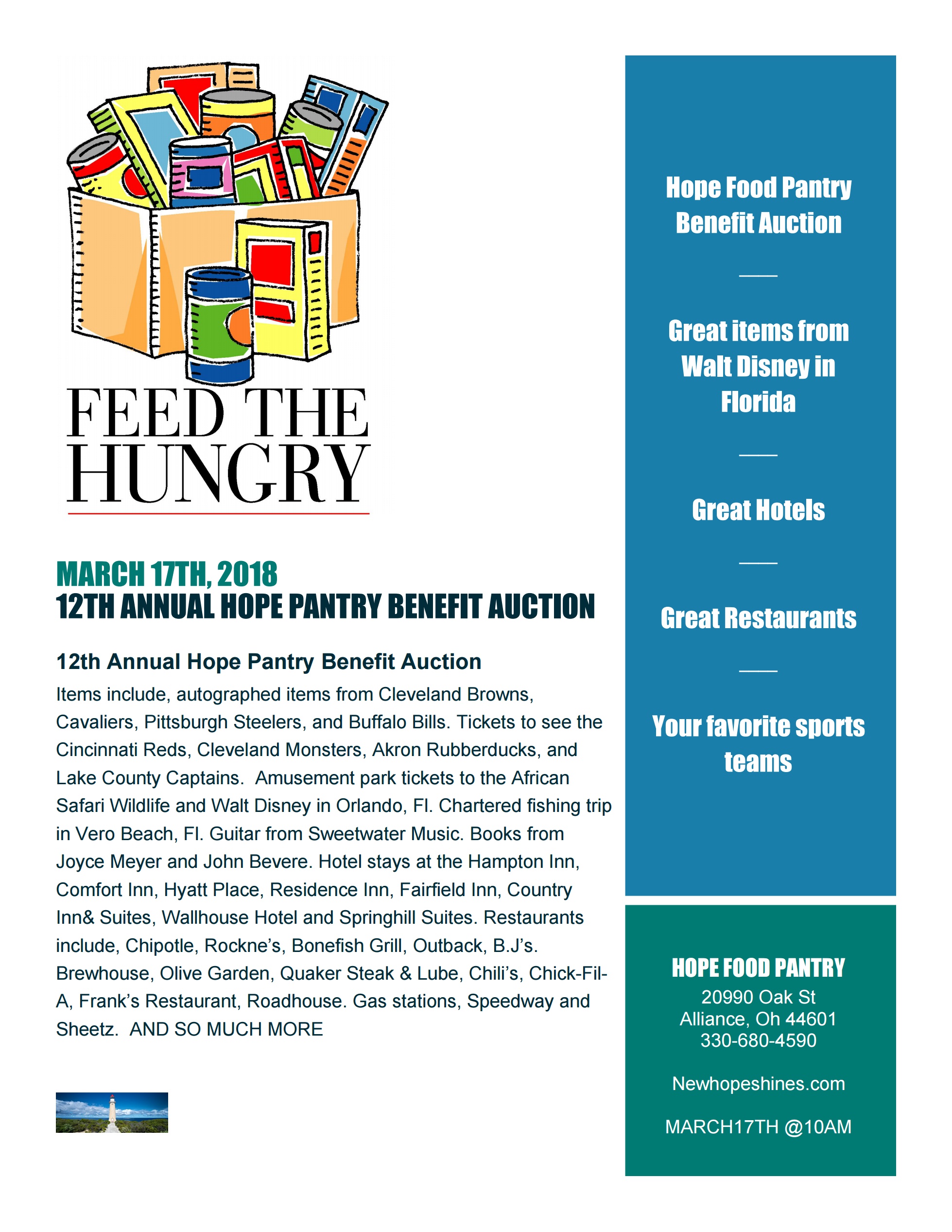 2018 HOPE PANTRY BENEFIT AUCTION
We will be having our annual Hope Pantry Benefit Auction on March 17, 2018. We have some great items for bidding this year like 4 tickets to Disney theme park, sports tickets to major league sporting events, sports collectibles and memorabilia from pro sport teams, get-aways, hotels, restaurants and many other valuable items. All the proceeds go directly to the Hope Pantry.
We give away over 63,000 pounds of food per year to needy people in our community. Make plans to be a part of this event!
We would like to thank Wal-Mart for a $500 scholarship grant donation for our Hope Pantry this year.
We would also like to thank Sweetwater Sound for the awesome Fender Guitar donation that will be up for auction as well!