Cross Fire Youth
Cross Fire Youth meets the 1st, 2nd, & 3rd Sunday evenings each month at 6:30p-8:00p.
Youth ages 12-18 have a time of music, activities and devotions designed to speak to their age and culture.
Youth Rally March 4th. Info on the flyer below.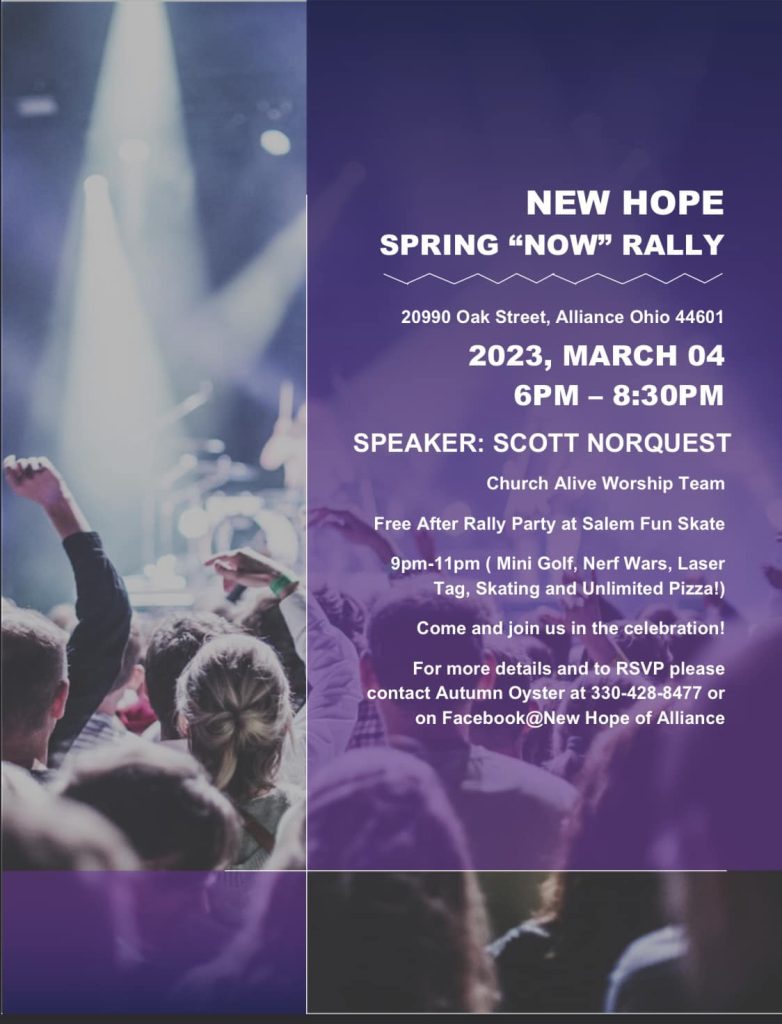 Permission slips are required for all events. They can be downloaded here. You need a slip for each person going to the events.
For more info, e-mail shinenewhope@gmail.com and also check out the Cross Fire Facebook page.