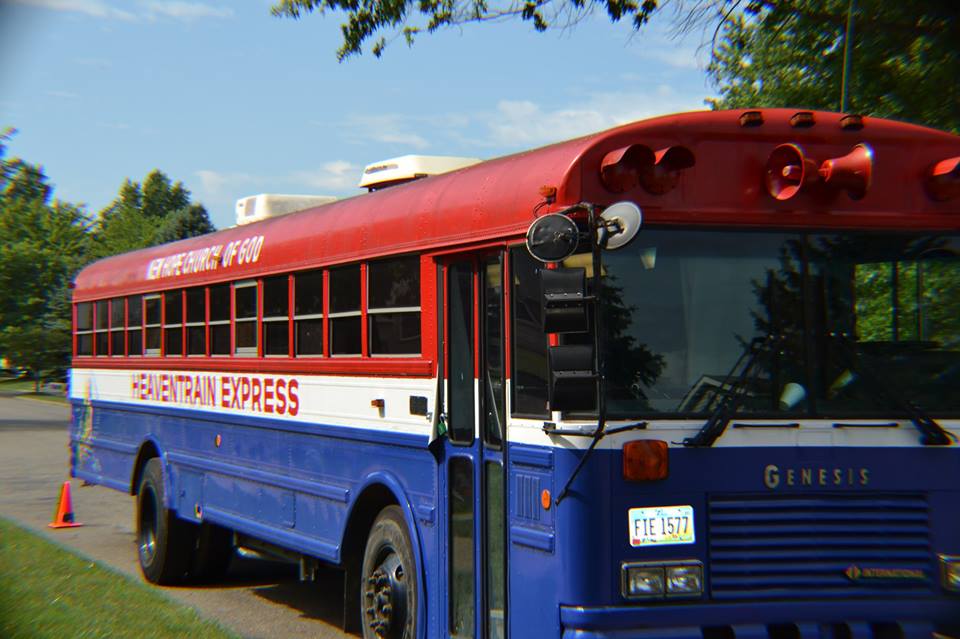 Heaven Train is a community children's outreach of New Hope Church. We converted a school bus into an interactive mobile church that takes a church service to neighborhoods in our community. The bus runs 2nd, 3rd & 4th Saturday's each month from May-July and September-October.
We have 2 stops in Alliance at Nantucket Circle and at Maple Beach Park. We added a new stop in Sebring this year at Northside Park. There is games, prizes, puppets, snacks, singing and a Bible message that teaches kids about how to get to heaven through Jesus Christ.
Parents are welcome to come on the Heaven Train with their children.
Times for our 3 stops:
Nantucket Circle – 10:30am
Maple Beach Park – 11:30am
Northside Park – 12:45pm
Services last about 35 minutes.
Look for the Heaven Train in the Sebring Fireman's Parade June 1st!
Are you ready for the Heaven Train? Here we come! ALL ABOARD!