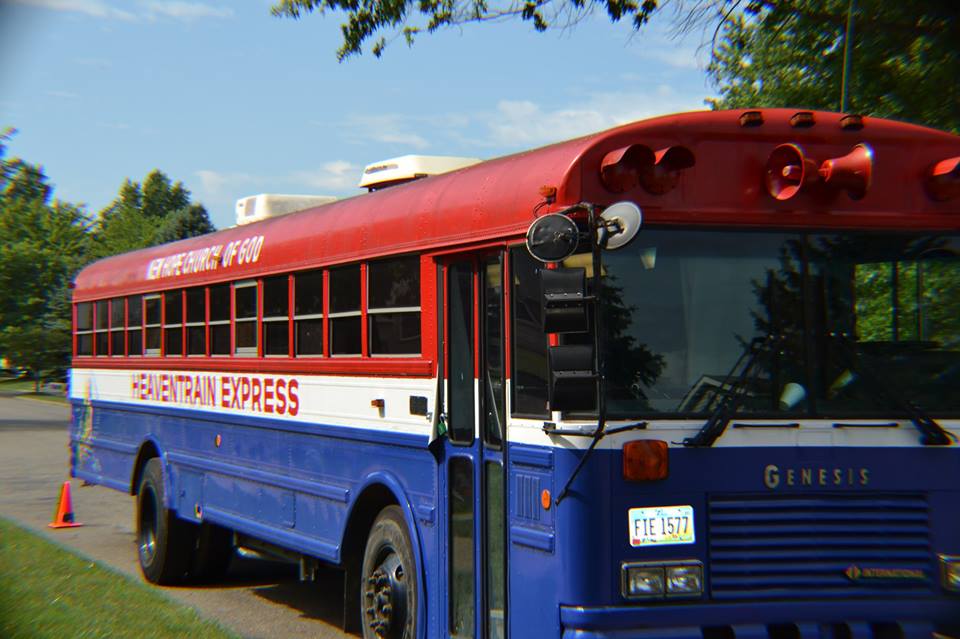 **Heaven Train is Suspended Until Further Notice Due to COVID-19.**
Heaven Train is a community children's outreach of New Hope Church. We converted a school bus into an interactive mobile church that takes a church service to neighborhoods in our community. The bus runs 2nd, 3rd & 4th Saturday's each month from May-July and September-October.
We have 2 stops in Alliance at Nantucket Circle and at Maple Beach Park. We added a new stop in Sebring this year at the apartment complexes on Alabama Ave between 12th Street and 14th Street. There is games, prizes, puppets, snacks, singing and a Bible message that teaches kids about how to get to heaven through Jesus Christ.
Parents are welcome to come on the Heaven Train with their children.
Times for our 3 stops:
Nantucket Circle – 10:30am
Maple Beach Park – 11:30am
Alabama Avenue – 12:30pm
Services last about 35 minutes.
Look for the Heaven Train in the Sebring Fireman's Parade and the Alliance Carnation Day Parade!
Are you ready for the Heaven Train? Here we come! ALL ABOARD!